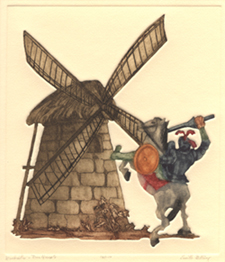 There continues to be a lot of discussion about certification and the value of certification. Most recently at PM Hut with Certifications Don't Make Project Managers. The article argues that PMP certification is not useful because we still fail at projects at an alarmingly high rate. I think it is a flawed argument in many regards (check my three or more comments) but I understand the underlying concerns. First, that hiring managers take certification to indicate an improbably high level of competence. Second, that there are talented people that can't or choose not to pursue certification. Let me address both of these concerns.
What Does Certification Imply
From my experience, a PMP is like a recent college graduate, a medical resident, or a 16-year old who just got their license. They have shown interest in being project managers, have some situational awareness from having participated in projects, have been educated in the fundamentals and share a common language. But they are not prepared to be CEO of a business, an emergency room surgeon, or a cross country truck driver. I am not sure how big a problem this really is.
The Dreyfus Skill Acquisition Model identifies five stages of competence:
Novice: Basic understanding of concepts. Adherence to rules. No discretionary judgment.
Advanced Beginning: Situational perception. All aspects of work treated with equal importance.
Competent: Coping with crowdedness. Formulating routines. Able to recognize patterns.
Proficient: Holistic view. Senses deviations from the pattern.
Expert: No longer relies on rules. Based on deep tacit knowledge. Vision of what is possible.
Certification takes you no higher than Advanced Beginner and probably doesn't guarantee any more than Novice. But a Novice is way ahead of the competence curve from someone who has no idea what to do.  To be a great project manager who can run projects in complex organization unsupervised you probably need to rise to the level of Proficient or Expert. Additionally, Getting beyond Advanced Beginning requires more than just some knowledge. We talk about Knowledge, Skills, and Aptitudes. Beyond project management knowledge, there are soft skills and organizational aptitudes necessary to be successful leading complex projects.
I don't think that the concern that hiring managers and HR departments place too much weight on the PMP is a real problem. In my conversations with HR managers and hiring managers, they aren't assuming more than this. The fact that hiring managers are asking for PMP's as an entry point means that they are looking for a common starting place and basic level of intent and awareness.  If they want to greater level of Skills and Aptitudes then they should interview for these. PMI supports this model through their Project Manager Competency Development Framework.
People Who Can't or Won't Earn Certification
I earned my PMP in 1998. I have been active with PMI since then including working as the Deputy Project Manager for OPM3 and my current work as a member of the OPM3 Services Advisory Group and on the board of the PMI Agile Virtual Community. My PMP lapsed in 2001. I have not renewed it. Why? At the time it was partially due to the neglect of not attaining and recording PDU's and partially due to tilting at this certification windmill. I felt that the real value of PMI was in the community and in advocating for responsible project management. I put my money where my mouth is – I support the community and advocate for responsible project management. I don't really need my PMP at this point to get a job. If I did, I would have it. In fact, I wish I had kept it as I gained nothing by tilting at the PMP windmill.
If you can't get a job because you don't have a PMP or can't pass the PMP test, then you should get your PMP. Unless you want to be unreasonably stubborn – like I was – or want to continue to not be evaluated for a job. This argument just doesn't hold water for me. While I have known plenty of super capable, super talented project managers that were PMP-less – they had the language, they had the hard and the soft skills, and they had the organizational aptitudes to be successful. It is a logic fallacy to say that because there are good project managers without PMP's that you shouldn't look for PMP's to be your project managers.
Tilting at Windmills
The shame of this is that there are real issues with project management today. We don't have a clear enough path for determining Agile Project Managers (ICAgile is looking to address this shortly). HR organization's fail to interview effectively for situation appropriate Skills and Aptitudes. Many companies don't invest in the developing project managers further up the Dreyfus model. Organization's are still poorly designed for adapting to change and supporting project execution.
However, none of this has anything to with the value of the PMP or other types of certification. Certification is the beginning of the journey. It is the first driver's license, the college degree, acceptance into the residency program. Certification is critically important. It sets the baseline. It establishes the basic body of knowledge that is expected. It creates awareness in HR departments and with hiring managers of what kinds of knowledge they should be looking for.
So, rather than tearing down certification and slandering organization's that have promoted our profession and created great communities for us – let's put our energy into:
creating awareness of the need for further growth
promoting to individuals and hiring managers the Knowledge, Skills, and Aptitudes needed to climb the Skills Acquisition Model.
communicating the value that organization's receive when they are organized to be adaptable and execute strategy well
There is power and benefit in these activities. The continual bashing of certification and the organization's that support them is just useless tilting at windmills.
Tags: Certification, ICAgile, Project Management